Toshiba HD DVD player vs Sony Blu-ray
Bulletin: RollerTrol™ Automation Systems is Launched!
We have been busy making and selling roller blinds and projector screens for some time, and we have decided to start selling the components at RollerTrol.com so others can do the same.
Take a look at our online store for tubular motors and other associated products - make your own custom shade or screen size that fits your room perfectly! We also have special motor kits that work with x10 automation systems.
While you're at it, check out our tubular motors with built-in radio controllers. When used with our multi-channel remotes, you can control the screen AND blackout blinds with a single remote!
End Bulletin: RollerTrol™ Automation Systems


Toshiba has recently released its first HD DVD player in the high definition DVD format war with Sony, entering the market ahead of the Sony Blu-ray player. The company announced 2 models: the HD-A1 at $499 and the HD-XA1 at $799. The more expensive HD-XA1 has enhancements that include a motorized drawer, a backlit remote, a choice of three different user interfaces, and a pair of USB ports for connecting gaming controllers. The prices of these units are significantly lower than those of the Blu-ray players to be released shortly by Sony, but the Sony will have some additional capabilities that these don't.



The lower prices are due largely to the fact that Toshiba is using the older Intel Pentium 4-M processor that had already been phased out of production and removed its price lists. The good news is that it keeps the initial cost down, but the bad news is that these units have a long startup time and consume a relatively large amount of power at approximately 80 watts - enough to require a fan. Even worse news is that the high definition 1080i output is only available through the copy protected HDMI output. Note that it doesn't have a 1080p output of any kind, unlike the new Sony BDP-S1 which will support 1080p.

Neither the slow startup time, high power consumption, or lack of 1080p output would stop me from purchasing the Toshiba unit immediately, but the HDMI output restriction certainly has. Here's a brief comparison of Toshiba's HDA1 HD DVD to Sony's BDP-S1 Blu-ray, from what we know so far:


| | | |
| --- | --- | --- |
| Feature | Toshiba HD-A1 | Sony BDP-S1 |
| Max Resolution | 1080i | 1080p |
| 1080i via Component Output | No | Yes |
| upscale regular DVD to 1080i | Yes (HDMI port) | Yes (Component & HDMI port) |
| upscale regular DVD to 1080p | No | Yes (HDMI port) |
| Approximate Price | $500 | $1,000 |
If your HD-capable television or projector does not have an HDMI connection, you can still get 1080i analog output from the new Sony BDP-S1, which allows for HD capable sets without HDMI to enjoy Blu-ray Disc high def video. The BDP-S1 is also compatible with standard DVDs with the added feature of 1080p upscaling through HDMI, which gives new life to existing DVDs libraries.

I have seen some video samples of HD DVD and I am pleased to say it looked fabulous, meeting all the expectations I had hoped for. Buying into these new high definition formats will be the single biggest improvement I could make to my home theater system, and I had decided to go this route instead of upgrading my BenQ PB 6200 projector, until I realized I would need an HDMI input (High Definition Multimedia Interface) input connector to view the high definition output of the player. The highest resolution my projector supports is 1080i (analog component input), and I would be able to enjoy HD movies in that format, but only if it came through a component video output.

So, I'm going to wait for a while, to see if there's any way of avoiding the projector upgrade, and whether or not I will spring for the Sony player (I've certainly been enjoying their widescreen 1080i high-def camcorder). I may also build an HTPC and buy an HD DVD drive for it, instead of going with the discrete component approach. Note that Toshiba is about to release the first laptop (Qosmio G30) equipped with an internal HD DVD drive, so they will no doubt have the raw drives available soon (and NEC is also releasing an HD-DVD burner). I may also wait and get a Playstation 3 (it has a Blu-ray drive). Another direction I'm considering is internet movie downloads and content providers, now that the fantastic new AVC CODEC has arrived.



Apparently, both Toshiba players (and all forthcoming HD DVD players?) will only output high-definition 1080i video from the copy-protected HDMI outputs, so those of you that have HDTV sets or projectors (like my BenQ PB 6200), won't be able to enjoy the improved image quality of HD-DVD. There has been some suggestion that other HD-DVD players or the competing Blu-ray players may still enable high-def output via analog outputs, so I'll definitely be waiting to see about that. If manufacturers of Blu-ray did allow HD resolutions via analog, it would have one more major advantage over the less expensive HD-DVD players, but I'll believe it when I see it, knowing Sony's mania for copy protecting everything it can.


So we know that Toshiba didn't even bother with a component analog output on their new offering, but what about other manufacturers? Turns out, it gets worse ... enter the the AACS (Advanced Access Content System), a copy-protection scheme that is controlled and enforced by movie studios. The upcoming next-generation optical disc players, including Blu-ray and HD-DVD models, will give studios the option to hobble the resolution of the players' analog outputs. The eight-company consortium behind AACS, using the mandatory copy-protection system used by both formats, allows each studio to choose whether to downconvert the output of the players' component-video outputs to 960 x 540 resolution, which is one quarter of the 1,920 x 1,080 resolution of true high definition HDTV.

This means that HDTVs whose only HD compatible inputs are component video or analog RGB (like my BenQ PB6200 projector), including approximately 3 million HDTV display units sold before digital HDMI inputs were available, may not be able to display the full resolution that next generation players offer. If a movie studio chooses to make it so, you won't be able to see movies at 1080i resolution, even if the DVD player has included an analog component output.

Studios can use AACS to record a 'flag' on the disc (the Image Constraint Token or 'Managed Copy' system) that tells the player to allow or disallow full-resolution analog signals. Although no studio has declared publicly that they will be using this copy protection system, Warner Brothers has been the strongest proponent of the system, and Disney, NBC Universal, and Paramount are also likely to take advantage of it. Sony Pictures and Universal Studios have recently announced that they will not be activating the downconversion flag, at least not immediately - so there is some hope we'll see 1080i coming from Blu-ray discs. Studios will be required to state on the outside of disc whether downconversion will be forced for that particular title.

I frankly don't think this will stop large scale copying - it will take place regardless of whether the analog outputs are downconverted, as professional pirates will undoubtedly find a way to do it with the digital output that doesn't involve recording an analog signal. The HDCP protocol (High-Bandwidth Digital Content Protection) which defines the encryption scheme at the heart of the HDMI copy protection scheme has apparently already been broken, so all of this additional cost and hassle is probably moot anyway. Princeton mathematics professor Ed Felten recently published a relatively practical examination of how HDCP can be foiled, and apparently it has been publicly known since 2001 that the HDCP encryption scheme is flawed.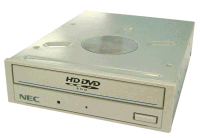 On that note, it is interesting to see that last year a German electronics company (Spatz) offered two new devices, the "DVI HDCP" and "DVI MAGIC" hardware converters that foil the movie studios' attempts to prevent high quality video copying. The converters don't do anything to the HDCP technology normally used to encrypt the HD signal; instead, it uses the actual HDCP chips usually built into high definition displays, so that HDCP "protected" signal sources uncomplainingly deliver their signal, thinking that it has been legally decrypted. They then convert the video signal to RGBHV or unprotected DVI signals.

Enthusiasts like me who bought an HDTV two or three years ago would be unlikely to buy one of the early next generation players just to watch downconverted video, and alienating 'bleeding edge' consumers is never a good idea. HD-DVD and Blu-ray already have enough problems with an already-too-confusing industry that features incompatible formats with high prices - not to mention competition from standard upscaled DVD and future internet downloadable alternatives.

I already get amazingly good 1080i results with my upscaling Zenith DVB 318 DVD player that I bought for a few hundred bucks, and I'm quite content to continue using this for quite a while until I see a reasonable upgrade path that doesn't cost me an arm and a leg just because someone else may be copying DVD's.
Further HD-DVD news:
Microsoft and Toshiba announced earlier in the year that the two companies have entered into a cross-licensing agreement that allows them to utilize each other's patents on electronics technologies. This has created two interesting developments in the HD DVD saga: Toshiba intends to use Microsoft Windows software in its HD DVD players in hopes of reducing development costs, and Microsoft is planning to put HD DVD players in future production releases of its Xbox 360 gaming system. This will certainly put the Xbox in a much better competitive position against the new Sony PS3 gaming system (scheduled for release in November), which already supports Blu-ray HD DVD. Meanwhile, Microsoft is busily embedding the already broken HDCP copy protection protocol into every aspect of its new Vista operating system that will support HD content.

The second HD DVD player to be released in the US looks to be a machine from RCA, according to the Wal-Mart website. The RCA HDV500 machine will supposedly ship on 18 May, almost a month after Toshiba's HD-A1 and HD-XA1 players US launch. RCA showed the slimline HDV5000 at the CES show in Las Vegas in January, but it appears to have undergone a redesign since then, looking more like the bulkier Toshiba player.



HD-DVD and Blu-ray Content News: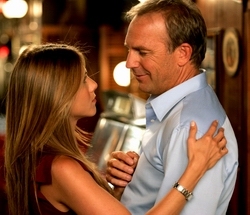 So what will we be able to watch? Universal Studios, with 14 officially announced HD DVD titles is a strong supporter of the HD-DVD format. So far, it is the only major Hollywood studio that is going HD DVD exclusively.

In a recent press release, it was announced that 'The Bourne Supremacy' will be the first title to make use of the benefits of the special features of the HD DVD format. The Bourne Supremacy DVD will be the first film from Universal to introduce a new interactive feature called "Bourne Instant Access," a feature length picture-in-picture presentation that simultaneously transports viewers behind the scenes with the cast and filmmakers, all without leaving the movie experience. In a recent press release, Universal announced that all HD DVDs will showcase enhanced interactive menus that allow viewers to easily navigate and access any menu option at any time while the movie is playing.

Soon, the second wave of HD-DVD titles from Warner Bros. will hit stores:

May 2nd: "Swordfish" and "Goodfellas."

May 9th: "Training Day" and "Rumor Has it" which will be the first hybrid disc for the format.

What is a 'hybrid disc'? The release of the first hybrid title, Rumor Has It, contains both the HD DVD and regular DVD format, giving consumers the greatest flexibility in viewing options. If you own an HD DVD player, you'll get all the benefits of HD DVD (but only if your set has an HDMI input), and you'll be able to play the disc in existing DVD players. If you are considering a future purchase of an HD DVD player, you can still enjoy the movie until you upgrade, then watch it again in high definition mode.

So that also begs the question 'are there going to be dual HD format players?' The answer is 'yes' - both Samsung and LG have announced upcoming players that can play either HD-DVD discs or Blu-ray discs. It's unclear, though, whether these players will support all 3 formats and play the old regular DVD too.
New Generation Audio
I didn't want to leave out the new developments in the audio side of HD-DVD as I consider it to be literally half of the entire viewing experience. The Toshiba HDA1 has standard decoders for the regular Dolby Digital, Dolby Digital Plus and DTS formats found on regular DVD disks, but it also has decoders for Dolby TrueHD® (2-channel) and DTS-HD®.

Dolby Digital, Dolby Digital Plus and DTS are audio compression formats used in standard DVD's where some audio data is lost upon decompression, although Dolby Digital Plus brings increased realism and sound detail to soundtracks.

Dolby TrueHD and DTS-HD, used in the new HD-DVD and Bluray formats are lossless, where audio reproduction is bit-for-bit identical to the high definition studio master recordings.
* * * * *